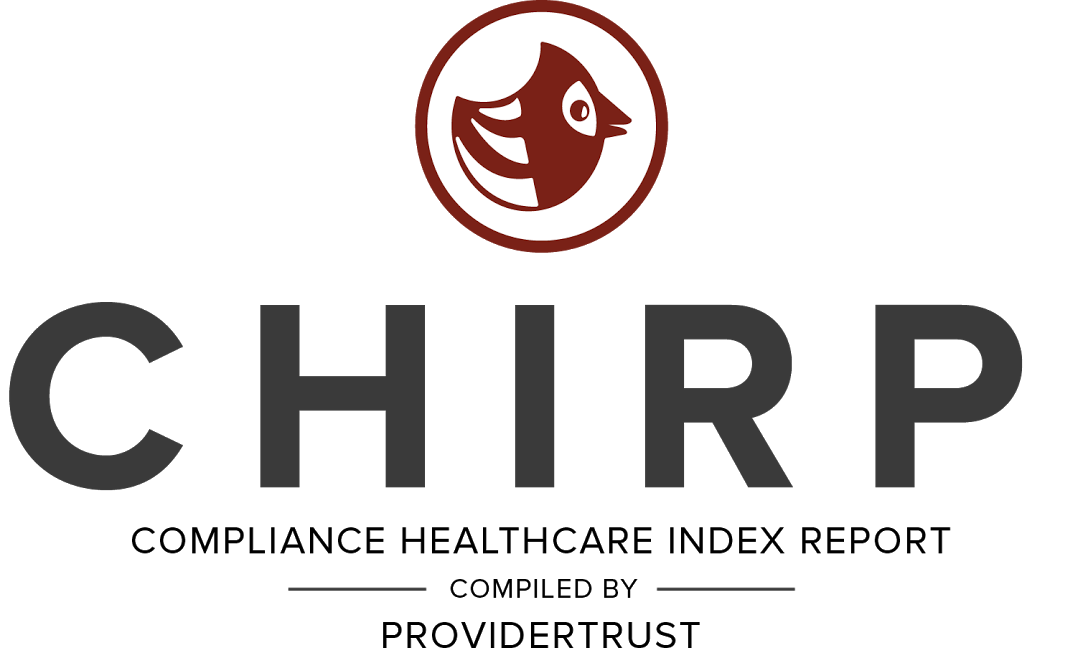 In 2015, ProviderTrust created CHIRP - the Compliance Healthcare Index Report - to raise awareness of the potential risk to healthcare organizations who do not comply with regulations regarding employment practices. Since then, "CHIRP has been relied upon by many in the healthcare compliance industry as the "go-to" source for all things exclusion data related," says ProviderTrust co-founder Michael Rosen.

And just like a happy bird outside your window on a nice summer evening (we could use that visual after last weeks' EPIC snowstorm), we hope it will awaken you and draw attention to the depths of data available to help your organization stay compliant.

CHIRP identifies where there are gaps in public records that can be misleading or even result in possible exposure to liability. CMS programs (Medicare, Medicaid, TriCare and CHIPS) will not provide reimbursement for facilities that employ any excluded individuals or companies that are found in national and state exclusion databases.
Did you Know?
Read More